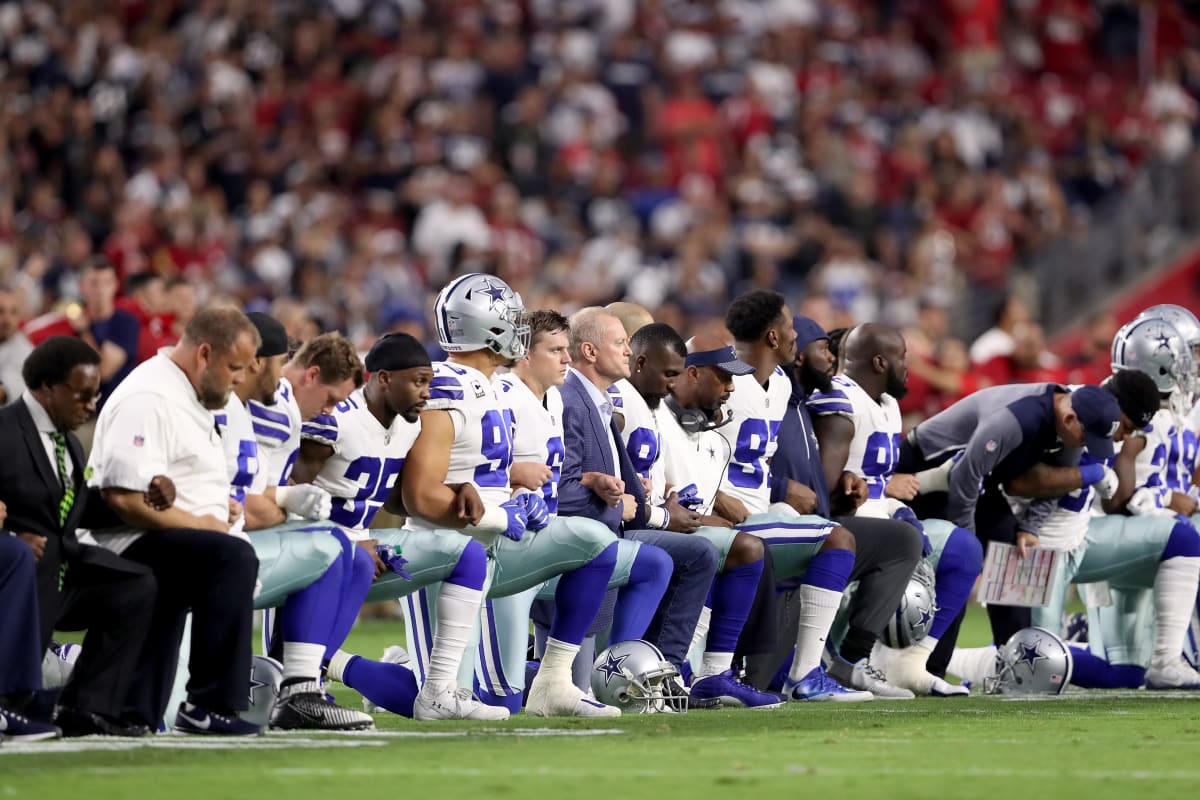 This was supposed to be it: the year fans, players and owners came together to fight decades of oppression and silencing at the hands of an overbearing force. No, I am not talking about kneeling for the national anthem or raising a fist before kickoff, but rather I am referring to chronic traumatic encephalopathy, or CTE. Before the 2017 football season started, an alarming study published by Dr. Ann McKee confirmed all suspicions about the link between football and head trauma, revealing that 99 percent of players surveyed had the crippling condition.
Initially, this study sent ripples through the average American's world, but within NFL communities, this study was entirely unsurprising. Since a widely publicized settlement of $765 million between the NFL and 18,000 retired players in 2013, research has uncovered the true extent of CTE. It is now a fact that playing football is directly linked to symptoms such as memory-loss and depression. In a PBS documentary, "League of Denial," released the same year as the lawsuit, the NFL admits to the existence of a connection between CTE and football.
It would be bad enough for any sports league if it came out that it was directly linked to a deadly disease. To make matters worse for the NFL, however, evidence has come out that league commissioner, Roger Goodell, has even attempted to silence and influence the outcomes of surveys on head injuries with bribes. This revelation, along with the 2017 study, should have been appalling enough to put the final nail in the coffin of the NFL's dominance and certainly Goodell's tenure. Still, a few months later, the NFL is still the highest-earning sports league in the world, profiting $13 billion annually and Goodell still sits atop his throne, garnering a hefty contract keeping him through 2024.
Goodell's power stems from three sources: the players, fans and owners. This triumvirate keeps the NFL in check and, historically, if two of the three components are overwhelmingly unhappy, change will occur. For the past few years, Goodell has managed to keep owners happy, supporting stadium expansions and team relocations rather freely. Goodell, however, has been losing support from the fans ever since the league began to, rather brazenly, hand out hefty suspensions to popular players, most notably Patriots quarterback Tom Brady and Cowboys running back Ezekiel Elliott. To remain comfortably in power, therefore, Goodell needed the support of the players.
From the outside, one would be led to believe that the players would be the most upset with the new findings, demanding the league address the issue so they could enjoy their stardom and salaries far into the future without fear of chronic illness.
Nevertheless, answering the prayers of Goodell, President Donald Trump decided to revisit the forgotten topic of kneeling for anthems. An issue that had limited coverage on SportsCenter the day before suddenly became a topic on which everyone felt they were entitled to have an opinion. Sportscasters were arguing with each other, players were confronting prominent leaders and worse, players were arguing with fans.
When an external force in the form of the President's Twitter account entered the equation, Goodell no longer had to convince his players they would be safe, but rather he found a common enemy. This distraction has been miraculous for the league, as no players are kneeling for their health, no players are boycotting games for their brains and no players are locking arms for their futures.
In essence, this season will go down as a victory for Goodell and his board, who only care about the money coming in and not about the fate of the people their league spits out. This season will never have a movie made about it, nor will it gain a reputation as a defining season in history, but rather it will be seen as the time when politics sadly seeped its way on to the field.
A perfect microcosm of this could be seen Thursday, September 29 on live television. Green Bay Packers fans locked arms prior to kickoff, giving people at home something to argue about. Meanwhile, a hit to the head sent Packers wide receiver Davante Adams to the hospital. Instead of equal outrage, it was celebrated by the Chicago Bears defense and fans alike. This dichotomy cannot continue to exist if the league wishes to survive 20 years into the future. Either it must confront the issues head on or fall apart trying, as politics cannot serve as a distraction forever.