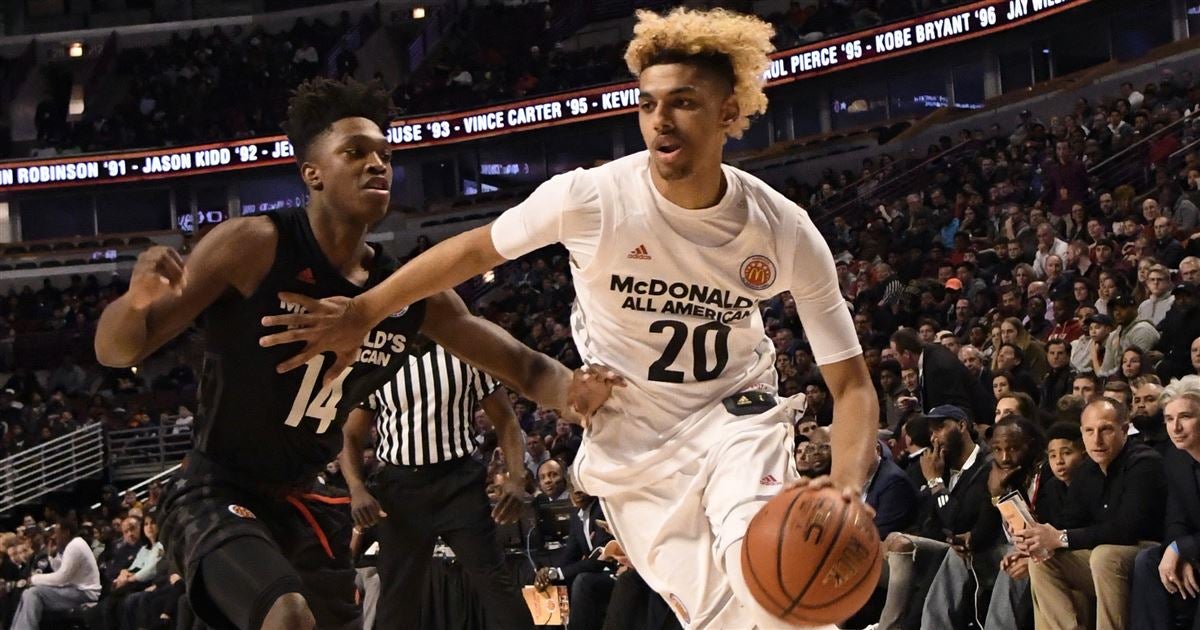 It has been two months since the FBI announced its investigation into one of the largest scandals to ever occur in any sport – and nobody is talking about it.
On September 26, federal prosecutors announced the arrest of 10 people, including four college basketball assistant coaches from USC, Arizona, Oklahoma State and Auburn. The investigation unearthed several cases of corruption in college basketball involving prized recruits and their relation to shoe companies that sponsor schools. These shoe companies, including Nike and Adidas, are alleged to have paid these recruits in order to sway them into committing to play for specific schools.
This is not the first time corruption has been discovered in college basketball. The NCAA has investigated several schools and the processes in which they entice recruits to come to their basketball programs. These methods have included paying a recruit's family, promising them future apparel deals with big shoe companies and even bringing recruits to strip clubs when they come for college visits.
This, however, was the first time the FBI has been involved in any investigation. The investigation is still ongoing and prosecutors believe that this corruption runs deeper than just those arrested.
Noting that the FBI was "conducting interviews as [he] spoke, FBI prosecutor William Sweeney proclaimed that the FBI now has the "playbook" of corrupt college coaches and that the investigation is "ongoing."
One of the college programs that was heavily involved in this scandal is Louisville. Louisville's basketball program has been embroiled in scandals before, as it was one of the colleges that carried out the practice of taking potential recruits to strip clubs during their visits. The current scandal, however, far surpasses older ones in scope and severity.
Louisville, a school sponsored by Adidas, is now accused of funneling money from Adidas to five star recruit Brian Bowen. Adidas' Head of Global Sports Marketing James Gatto was named as one of the 10 men who were arrested and it is believed that he authorized a $100,000 payment to Bowen's family as part of a deal that resulted in Bowen's commitment to Louisville. This left Louisville with no choice but to fire potential future Hall of Fame coach Rick Pitino and athletic director Tom Jurich.
This is by no means the only time large companies like Adidas or Nike have paid recruits to go to certain schools. It is, however, the first time these payments have been investigated as federal crimes rather than minor NCAA rule violations.
Nevertheless, with the college basketball season already started, talk of the scandal has died down.
On the weekend of October 25, Nike organized a large college basketball tournament in Portland, Oregon called the "PK80," celebrating the 80th birthday of Nike's founder, Phil Knight. Nike invited only schools it sponsors, and the tournament was certainly a moneymaker for the company.
During the tournament, top five recruit in the 2018 high school senior class, Bol Bol, son of former NBA center Manute Bol, committed to Oregon, a Nike school and Phil Knight's alma mater. Many believe this is more than a coincidence, as it comes at such a convenient time for the company. Some suspect foul play and there have been suggestions that the FBI look into the legitimacy of his commitment.
FBI scandals aside, this should be a very exciting college basketball season. There are many exciting pro prospects and very talented incoming freshman partaking in the 2017-18 season.
Time will tell what more comes of the ongoing FBI investigation. Until it is closed for good, however, College Basketball will have a very large cloud looming over its head.