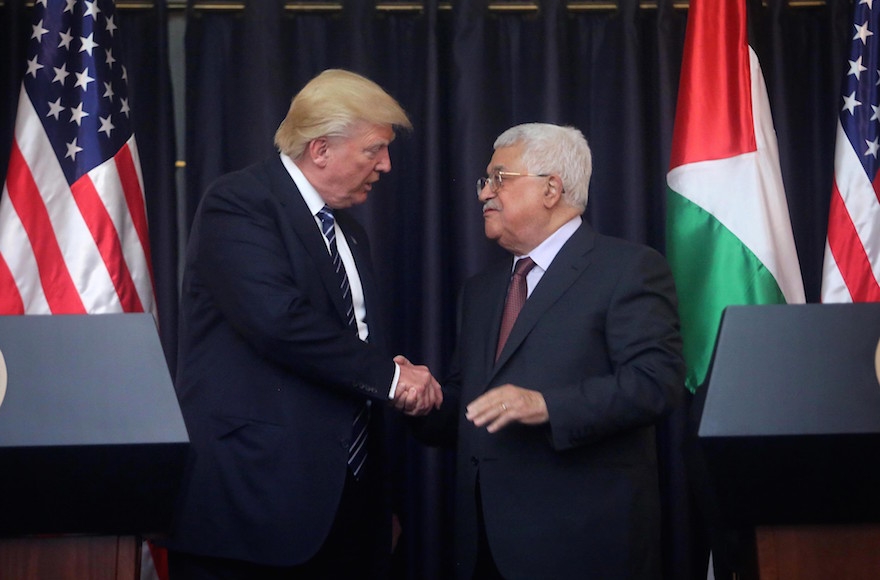 Nine months into Donald Trump's presidency, the one clear policy of the administration is its willingness to rule with a heavy hand and its apparent desire to follow through on promises. However, in handling Israeli-Palestinian diplomacy, Trump's obstinence may prove catastrophic.
On November 16, the Trump administration announced that it would remove the office of the Palestinian Liberation Organization from Washington, D.C. According to Trump and his staff, this decision is in retaliation against the Palestinian Authority, which broke a U.S. law preventing it from pressing charges against Israel in the International Criminal Court. Before the PLO office is shut down, the U.S. has a 90 day period to determine if the Palestinians are making a satisfactory effort towards peace with Israel.
In response, the PA and PLO announced that they would freeze all diplomatic ties with the United States. Palestinian officials, including Palestinian Foreign Minister Riyad al-Malki, believe that "by closing the office they are freezing all meetings and we are making that official."
However, American officials believe that this move is not a total diplomatic halt. "In our view, communications are not frozen," State Department spokeswoman Heather Nauert said in a recent briefing.
"We are not giving up on the plan for peace. We are not doing that," Nauert noted. "You know how important that is to this administration."
This obvious lack of communication between the U.S. and Palestinian leadership demonstrates Trump's lack of understanding of foreign affairs and the PA and PLO's unwillingness to negotiate for peace at the present time.
By choosing to close the PLO office in D.C., Trump assumes that Palestinian leaders have far more patience for the American government and a stronger desire to achieve peace with the Israelis than they actually do. The Palestinians' rejection of multiple peace plans over the past two decades, most recently in 2014, shows that the current leaders have little interest in working with Israelis or Americans to achieve any diplomatic goals.
If Trump wants any hope of reconciliation with the Palestinians, or if he wants to be the ultimate negotiator of an Israeli-Palestinian peace, he must accept the fact that the PA and PLO do not completely accept his authority.
As damaging as it may be to the U.S.-Israel relationship and despite all of the flaws of Palestinian government and society, it is in Trump's best interest to be lenient with the Palestinians and not to cut off any diplomatic ties. Maintaining positive relations with Palestinian leadership will ultimately allow Trump to help both sides achieve a peaceful two-state solution and an end to the Israeli-Palestinian Conflict.