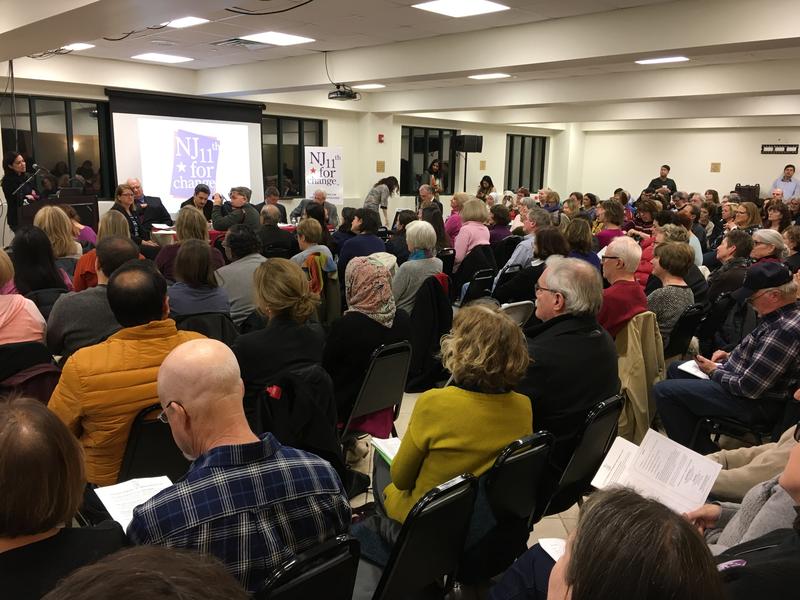 In 2017, America saw an outpouring of political action from people who were previously indifferent. Democratic gubernatorial candidates Phil Murphy of New Jersey and Ralph Northam of Virginia handily defeated their Republican opponents. A Democrat won a senate race in Alabama, something that hasn't happened since 1992. And according to statistics aggregator FiveThirtyEight, the Democrats have performed, on average, 12 percent better than the partisan lean in their districts in special elections.
This year has seen Democrats utilize the power of the people.
Since Trump was elected, there has been unprecedented political activism. About half a million people marched in the streets of Washington in protest on the day after Trump's inauguration and around four million marched in other cities and towns across the country. Many of those protesting had never before participated in a protest of any sort, especially not a political protest.
We can argue until our ears fall off about his policies, but there is no doubt that Donald Trump has ignited a spark. He has energized progressives, moderates and even conservatives who cannot stand the idea of Trump leading their party. In the last year, people have protested, rallied, gotten votes, knocked on doors and volunteered at unprecedented levels for causes they care about.
Conservatives were also energized by Trump, though not in quite the same numbers, as they felt he gave them a new voice. Trump's unpolished style and political incorrectness motivated both anti-Trump activists and pro-Trump activists. The Left became active because of his crass, objectionable language which they viewed as repulsive and the Right became active because of the same crass, objectionable language,which they viewed as uncensored and real. Both sides became more active in their communities.
In New Jersey, there are five Republican-held congressional districts. These district tend to be thought of as safe for the Republicans but this year, they look to be far more heavily contested. The race for New Jersey's 11th District, which is currently held by Rodney Frelinghuysen, has been rated a toss-up election by the nonpartisan Cook Political Report.
Last November, there was a town hall for the congressional candidates in the 11th district, which Frelinghuysen notably did not attend. Almost 150 people came and filled the room to watch possible candidates a year before the election. That kind of interest in politics unheard of in a usually uncontested House race.
The same was true for the seventh District candidate forum. Deborah Caplan of N.J. 11th for Change, a political activism organization, said to those who came, "[Thank you for] not just being a committed voter, but going out and working. [For] voting, getting your friends to vote." Voters are getting involved, voters are getting energized, voters are volunteering and they are knocking on doors.
You can argue all you want about Trump's policies, but you cannot dispute the fact that he is unwittingly leading people to spur social change. He helped revitalize feminism by giving younger women a reason to keep fighting and he pushed people to vote in and care about state and local elections.
This year, the country woke up. The country saw what happens when you stay home and they decided to do something about it. They decided to start activist organizations, they decided to protest and they decided to fight. This year, the people recognized their value. This year ended the narrative that "one vote doesn't matter."
One vote does matter. Use yours.