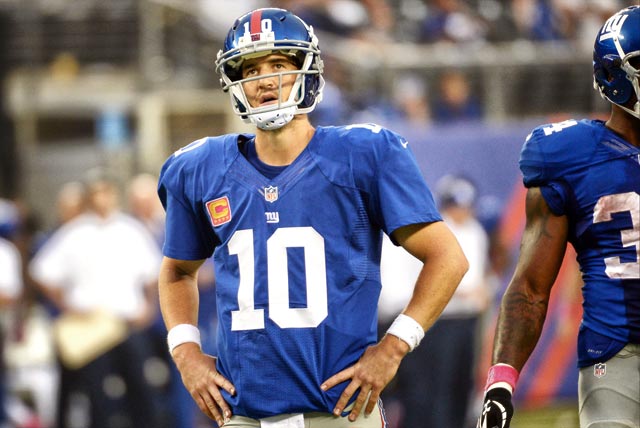 The New Giants recently completed one of the most crushing seasons in recent memory. They went 3-13, were the worst team in the NFC and were the second worst team in the NFL. To add insult to injury, the Philadelphia Eagles, their divisional rivals, had an amazing season and won the Super Bowl.
Before the season, football experts considered the Giants a serious playoff contender and gave them a good chance of winning the NFC East. What ensued was a major breakdown in every facet of the Giants organization. There were injuries, poor play and questionable coaching all around.
As a response to this miserable season, the Giants' owners, John Mara and Steve Tisch, made unusually aggressive moves in purging the organization of much of it's coaching staff and front office. The most notable hires were head coach Pat Shurmur and General Manager Dave Gettleman. These seem to be good hires, capable of putting the Giants on the right track.
There is really only one major piece of the puzzle yet to be moved – quarterback Eli Manning.
About a year ago, I wrote an article about the success of the Giants in 2016 and their future. I was, as a fan, perhaps a bit too bullish on their 2017 prospects, but I did note that Manning was getting old and must soon be replaced by some sort of successor. One year later, the Giants appear to be no closer to finding that successor. It turns out that Geno Smith is just as bad on the Giants as he was on the Jets and the other backup, Davis Webb, went totally unused in 2017, signalling a lack in confidence among the Giants top brass. The Giants organization has given no indication that Manning will lose his starting job for 2018.
Manning has been a great quarterback for the Giants and he has led them to success in two Super Bowls. He has at times shown flashes of brilliance, but he has never been elite and he is now 37 years old.
The only two active starting quarterbacks older than Manning are Tom Brady and Drew Brees, who are both first ballot hall of famers. Eli cannot be compared to these two. He has had a spectacular career, but he is not a first ballot hall of famer and he is not good enough to still have a starting quarterback job when he turns 38 next year.
The Giants have a good core team and certainly should not have gone 3-13 last year, but unfortunately they did, and have been awarded the second overall pick in the 2018 draft. This is a perfect opportunity to invest in the future of the team and pick a franchise quarterback, but that would require them to give up on Eli.