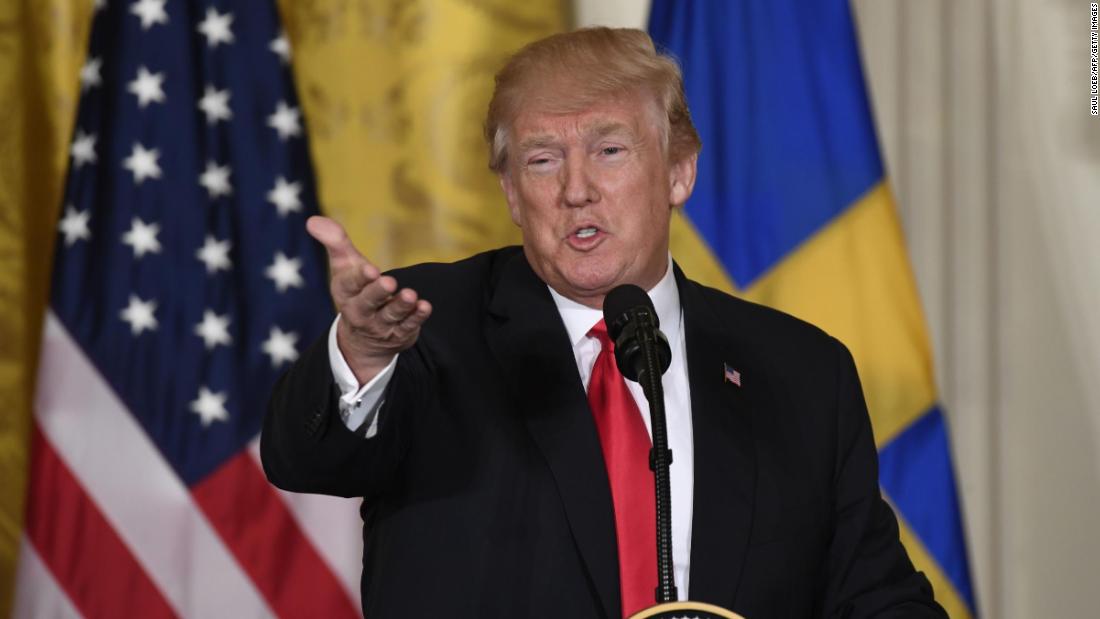 In his first State of the Union address to Congress, President Donald Trump highlighted the strengths of America and its people and preached unity to a historically divided Congress. In Trump's hour-and-twenty-minute long speech, he stayed on script and introduced the country to his upcoming plans, while reminding everyone of all of the campaign pledges and promises he has fulfilled and is currently working on.
After entrances from Trump's cabinet, the Supreme Court Justices and both chambers of Congress, Trump entered amid mounting applause from Republican lawmakers. On his way to the Capitol, protesters stood and demonstrated against the divisive president.
Trump began his State of the Union by addressing the "new tide of optimism sweeping across our land." The President then mentioned Rep. Steve Scalise (R-La.), who was wounded by a bullet earlier last year while playing baseball on the Congressional baseball field.
The President highlighted the Las Vegas shooting, which, in October, killed 59 and wounded 422, making it the worst mass shooting in U.S. history.
"In the aftermath of that terrible shooting, we came together, not as Republicans or Democrats, but as representatives of the people," he said. "But it is not enough to come together only in times of tragedy."
Trump spent a majority of his speech addressing the campaign promises he kept while announcing his plans to further strengthen the United States. The first achievement that he touched upon was the current state of the economy. Since Trump had taken office, the DOW had spiked almost 44 percent, which represents major growth regarding the economy. Trump also mentioned the fact that unemployment rates, especially among African-Americans and Hispanics, have been the lowest ever recorded in American history.
Trump also spent a significant amount of time discussing the tax overhaul bill that Congress had passed December 2017. Trump told Congress that this tax bill significantly helps small businesses and middle-class families. Trump also called the old tax system "broken" and said that, "
This is the last time you will ever file under the old and broken system."
The President did not spare "disastrous" Obamacare from attacks. Since the beginning of his Presidency, Trump has criticized Obamacare and the individual mandate which stated that every person living in America must have healthcare. Trump reminded the country that the tax bill, which was one of this administration's legislative achievements, repealed the Obamacare individual mandate.
Again, President Trump strived to unite the country, stating that,
"This in fact is our new American moment. Right now has never been a better time to live the American dream …Together we can achieve absolutely anything." Trump, while commenting on how American businesses are doing better than ever, also said that, "Together, as one American family, we can do anything. We all share one home, one heart and one American flag."
In his speech, Trump told Congress that law enforcement officers and veterans are "heroes that deserve our total and unwavering support." He also attacked the "Take a Knee" movement which he has criticized harshly in the past. He also mentioned the Second Amendment, which gives Americans the "right to bear arms" and said about it that,
"We are totally protecting our Second Amendment, and have taken historic actions to protect our religious liberty."
Trump told America his plans to reduce prescription drug prices, which, in America, are currently higher than most other countries. He told Congress how this is going to be one of his "greatest priorities" in the upcoming year.
On trade deals, the President said that, "From now on, we expect trading relationships to be fair and very importantly to be reciprocal." Trump has been a known critic of what he calls "unfair" trade deals such as North American Free Trade Agreement (NAFTA) and said to the country that the "era of economic surrender is totally over."
President Trump also asked Congress to pass an infrastructure bill. He told Congress to "permanently fix the infrastructure spending deficit" and to "come together to give us the safe, fast, reliable and modern infrastructure that our economy needs and our people deserve."
One of Trump's biggest campaign promises and administrative goals is to reduce the influx of illegal immigrants. As a way to state his promise of closing the border and building a wall, Trump said that, "For decades, open borders have allowed drugs and gangs to pour into our most vulnerable communities."
Trump called on Congress to "finally close the deadly loopholes that have allowed MS-13 and other criminals gangs, to break into our country." Trump emphasized the point that, although, Americans help more underprivileged people than any other country, "his greatest loyalty, my greatest compassion and my constant concern is for America's children, America's struggling workers and America's forgotten communities."
Again, Trump announced his upcoming plans. He noted a four-part immigration bill that would help protect Americans and involved building a border wall, extending citizenship for "dreamers" – minors who were taken into this country as children – and ending the visa lottery, an immigration system that randomly picked participants for green cards. Trump also mentioned that his immigration bill was going to end "chain migration" which drew boos from Democrats in the crowd. Trump said that, as President, his, "duty, and the sacred duty of every elected official in this chamber, is to defend Americans — to protect their safety, their families, their communities and their right to the American Dream."
The President then said that these immigration reforms will help support his plans and response to the "terrible crisis of opioid and drug addiction." Trump, told Congress that "We must get much tougher on drug dealers and pushers if we are going to succeed in stopping this scourge."
President Trump said that, in order to fight terrorist regimes and powerful countries that have "conflicting interests" like China and Russia, he was calling upon Congress to pass a bill funding the military. He noted he he wanted to "rebuild and modernize our nuclear arsenal," so that it would "deter any acts of aggression by any other nation or anyone else."
Trump then informed Congress of his plan to "extinguish ISIS from the face of the Earth." He reported to Congress the fact that America and its allies had "liberated very close to 100 percent of the territory just recently held by these killers in Iraq and Syria and other locations as well."
After recounting to Congress how he had moved the capital of Israel to Jerusalem, Trump stated that he wanted Congress to "pass legislation" that would insure that "American foreign assistance dollars go to American interests and friends of America, not enemies of America."
The President then told Congress of his challenge in facing the "cruel dictatorship in North Korea." He said that "North Korea's reckless pursuit of nuclear missiles could very soon threaten our homeland," but that America is "waging a campaign of maximum pressure" to "prevent that from ever happening."
Trump, while speaking on North Korea, directed the attention to the parents of Otto Warmbier, a college student who, after being sentenced to 15 years of hard labor in North Korea, returned last year severely injured. Warmbier died days after his return. To his teary-eyed parents, Trump said "we pledge to honor Otto's memory with total American resolve."
The President ended his message on North Korea by honoring a North Korean defector, Ji-Seong Ho, who, after living in the regime, ran away to South Korea. Trump said his "great sacrifice is an inspiration to us all" and that his story is a "testament to the yearning of every human soul to live in freedom."
President Trump closed his first State of the Union speech by testifying to the "yearning for freedom" in Americans.
"That is what our country has always been about," he said. "That is what Americans have always stood for, always strived for and always done."
Trump finished with observing the spirit and resolve of the American people. The president said that "It's the people who built this country. And it's the people who are making America great again.
"As long as we are proud of who we are and what we are fighting for, there is nothing we cannot achieve."