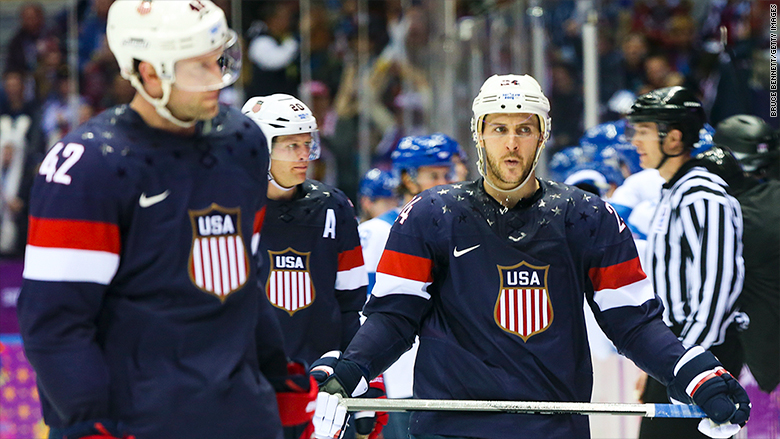 The National Hockey League decided to bar its players from competing for their respective national teams in the Olympics this year to avoid pausing the season for the duration of the Olympic Games, as they did four years ago.
In previous years, most of the players on American, Canadian and Russian teams were NHL players. This year, Sidney Crosby could not play for Team Canada, Henrik Lundqvist could not play for Team Sweden, Alexander Ovechkin could not play for Team Russia and Tuukka Rask could not play for Team Finland. As for Team USA, instead of having players like Patrick Kane and Zach Parise, they had to search throughout the collegiate ranks and obscure European leagues for the most talented non-NHL players they could find.
This is the first time since 1994 the NHL has banned its players from the Olympics. Of course, the last time the USA won gold was in 1980 – the famous "Miracle on Ice." The "Miracle" team was not comprised of professionals; it was a cohort of college players who managed to bring home the gold against an excellent Soviet team. We can't help but feel a sense of nostalgia for this underdog Team USA.
So if there aren't any NHL players, who was on Team USA? Brian Gionta is the oldest and most experienced member of the team. Gionta played in the NHL for the Buffalo Sabres, New Jersey Devils and Montreal Canadiens. Many members of this year's team have played in World Junior Championships, including Troy Terry, who was the hero of the 2017 World Junior Championship, winning the game in a shootout twice, both in the semi-final against the Russians and in the final against Canada.
An Olympics without the best players in the world is also less fun to watch. Not only are these players less skilled, but they bring a different type of energy. These are players trying to revitalize their careers, trying to rescue themselves from the depths of obscurity and maybe earn a chance to play in the NHL. These are college players proving their worth. The pros, the NHL players, have already proved their worth. Watching them play in the Olympics is like watching touchdown celebrations. They get to have fun doing what they love. That's what was missed this year.
Unsurprisingly, the American team did not perform well without the best hockey players in America. Keeping NHL players from the Olympics is a mistake and will continue to be a mistake if the NHL decides to continue this practice.
But if they do, there's always women's hockey.