Guest Contributor: Gabe Glassman, MSD sophomore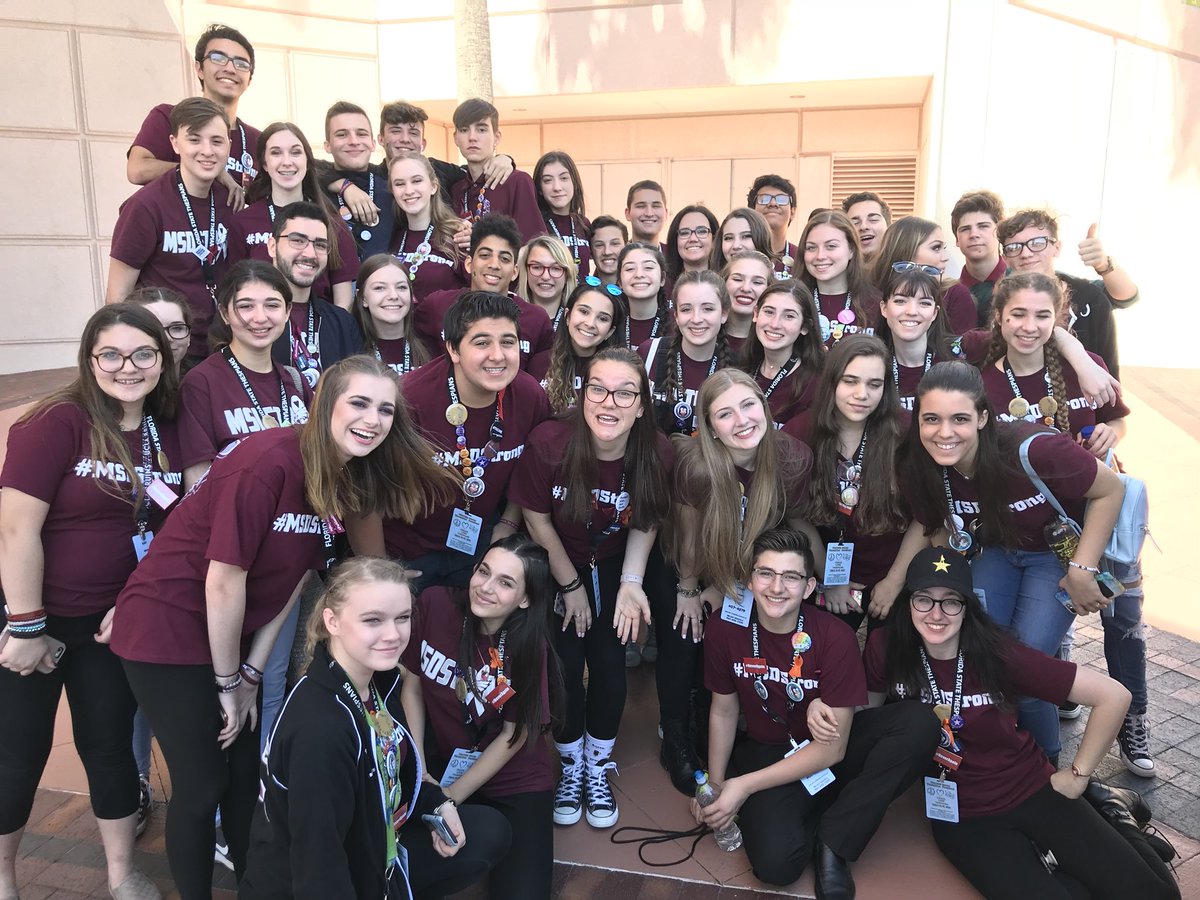 February 14, 2018 was the worst day of my life for me, my friends, my classmates and the teachers and faculty staff at Marjory Stoneman Douglas high school. Parkland, Florida has been my home for 13 years and it will continue to be my home for the rest of my life. As I type into my computer, I do not type for nothing. I want to tell you my story. A person's story is unique in every way, so here is my story.
It was like any other day, I was in Theatre Production rehearsing for our next show that was supposed to be shown to hundreds of elementary school kids, teachers and family members March 1-3. It was around 2:30 p.m. when the fire alarm went off; there was another fire alarm earlier in the day for which I wasn't here.
I was one of six people to step outside. As soon as I stepped outside, I heard three gunshots and immediately I ran into the office we had inside the classroom. Five minutes passed before my teacher, Mrs. Herzfeld, went into the closet and told us to get in the back storage closet where the rest of the class was. I had to sit in a closet, almost passing out a few times, due to hyperventilation and dehydration, with 70 of my classmates and my teacher.
It was an hour and 20 minutes before a S.W.A.T. team broke into a book-room that was attached to a storage closet and evacuated us out of campus. We all stepped on glass and as we were running, we were crying and thanking any first responder we saw, but we were mostly terrified and shaken up.
Fast Forward to the vigil on February 15, 2018. Tears were shed, candles were lit and emotions were shared. It was a moment where all of Parkland was together as one. It is important to remember that many of the students at MSD live in Coral Springs, Florida and it is important to remember that they are with Parkland as well.
A few days have passed now and I guess it is getting better. I haven't visited the school yet since the massacre. Personally, I am doing better than many my peers at this point. Little did I know that it was going to get better very soon. On Friday, February 23, 2018, I spoke at a rally for Dreyfoos School for The Arts. Right after my speech, everyone came to me with open arms and I hugged almost every single student at that walkout that day. I gained over 100 followers on Instagram also, all of them being from Dreyfoos. My speech was recorded by my dad and he sent it out on Facebook, Twitter and YouTube. All of my friends from my youth group, USY, saw it and I was immediately praised with compliments. That is not all; all the teachers at MSD saw it as well as my parents, friends and family. Since then, I have been asked to write for school newspapers, give quotes from my speech for rallies and have been asked to be interviewed from people all over the world.
A lot of people have asked me what keeps me motivated. My friends and family keep me motivated all the time. Without them, I would be hurting way more than I already am. My support group also comes from USY. The people that I have met all around the country are so inspiring to me in every way. That support group has kept me involved with everything going on. I have been keeping updated with everything going on in social media. The best part of this is when I found out about all the companies leaving the NRA and the stores that sell guns raised the minimum age. It's all the positive activity in my community that keeps me going, as well.
I moved to Parkland because of the schools, but now I realize the bigger reason why I moved here. I moved to Parkland because of the people of this community. My community has supported me in such an amazing way. The people at MSD are truly inspiring and are caring every day. MSD may always be hurting and there never will be a "normal" here, but the 3,000+ at MSD and the huge number of teachers and faculty staff will soar past this and move on. We will always remember those 17 beautiful angels whose lives were stopped short on February 14, 2018. My message to all of you is to keep flying high and to always be on the positive side of life.
Gabe Glassman is a sophomore at Marjory Stoneman Douglas H.S. Glassman is a passionate member of USY and hopes to use that passion to inspire change.